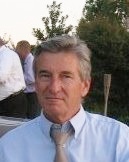 Sean Gilligan, Co-founder & Owner has over 30+ years of experience in nearly every aspect of the real estate business, including, real estate development, general contracting, design – build construction, real estate brokerage, and mortgage lending.  This breadth and depth of experience enables him to coordinate the different disciplines to design and build a home that is the best value for the most people.   He believes that the simplest solution is often the best.  That a home should  have great design, high quality, and be energy efficient.  It should also be practical, meet the homeowners needs, and be affordable.  Combining these elements is the essence of "Best Value".
Sean lives in a SnapHome, loves it, and hopes you will too.
Marilyn Keller, Co-Founder, has 10 years experience in real estate sales,  development support,  property management and short term
vacation rental.  She brings a strong background in interior and landscape design.  Quality customer relations has always been important  to her throughout all sales and rental activities.  Ensuring quality customer service was essential when she owned and managed a neighborhood restaurant .  These skills will be offered to customers of Snaphome.
Marilyn  lives in a SnapHome, loves it, and hopes you will too.